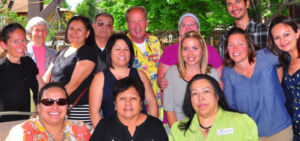 These toolkits are designed to help other communities to implement a similar local history project. Special attention is paid to gathering primary sources about local people of color and introducing this material into classrooms.
Each toolkit provides advice and/or sample resources that can serve as a starting point or guide for teachers, schools, or communities.
Please feel free to contact us for additional information.
| Name of Toolkit | Intended Users | Link |
| --- | --- | --- |
| Award Badges for Students Working with Primary Sources | Teachers, with their students | Click here |
| Blank Template, Primary Sources Set – Make a Copy | Teachers and community groups | Click here |
| Conducting Teacher Workshops about Local People of Color | Schools and community groups | Click here |
| Gathering Information about Local Latinos/as and Other People of Color | Community groups | Click here |
| Local Sources about People of Color | Community groups and teachers | Click here |
| CDE Resources for Primary Source Analysis | Teachers | Click here |